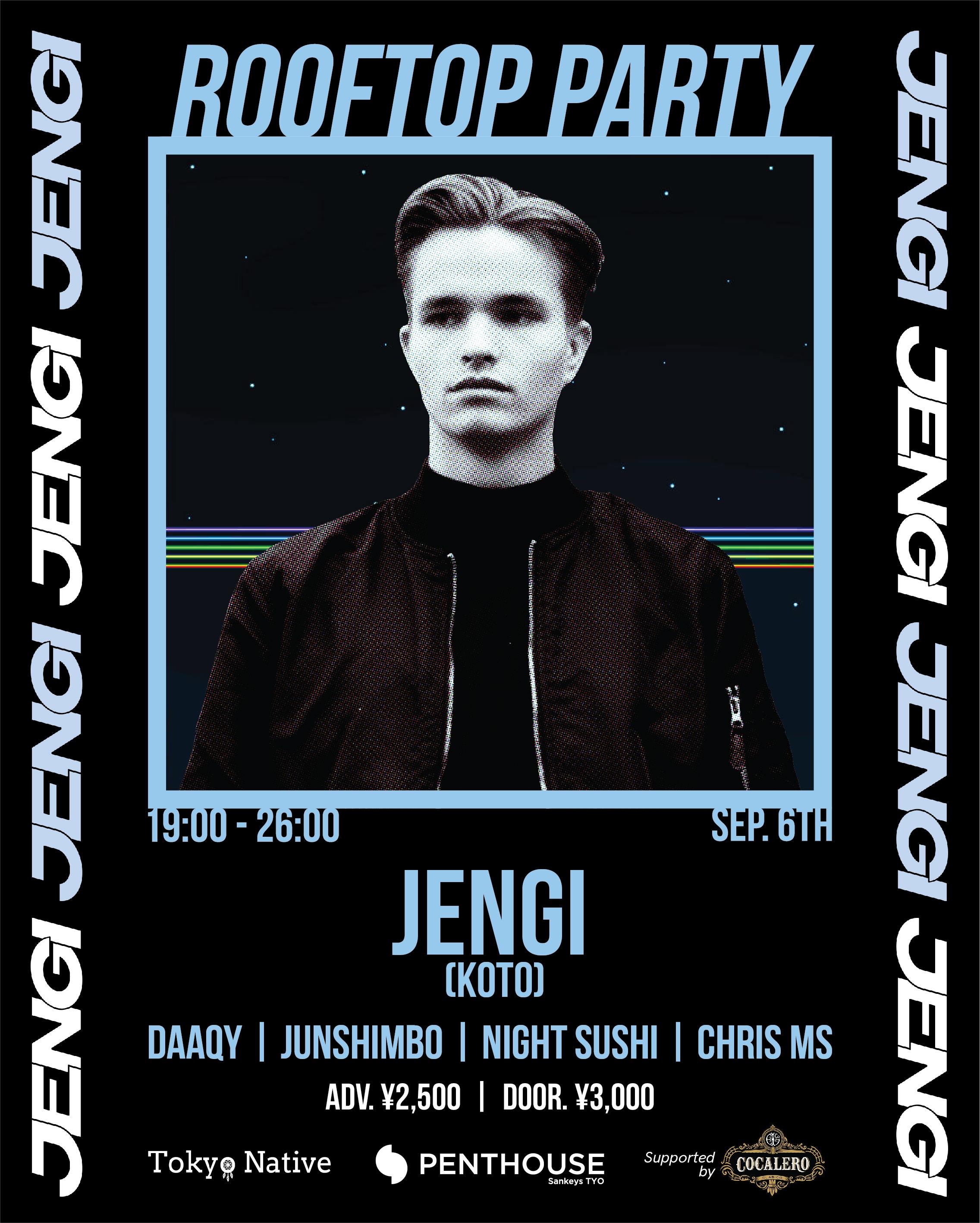 Rooftop Party w/ Jengi (Supported by Cocalero)
The young Dutch producer and DJ Jengi has been steadily building a name for himself since he dropped his first single 'Bruh' back in 2014. The artist draws inspiration from several influences and genres, including soul, disco, and various styles of electronic music to form his own unique sound. With his characteristic funky vocal cuts and nifty house beats, Jengi brings different catchy rhythms and harmonic sounds to the table every single time.
Don't miss this rare performance in one of Tokyo's finest venues with unbelievable views of the city!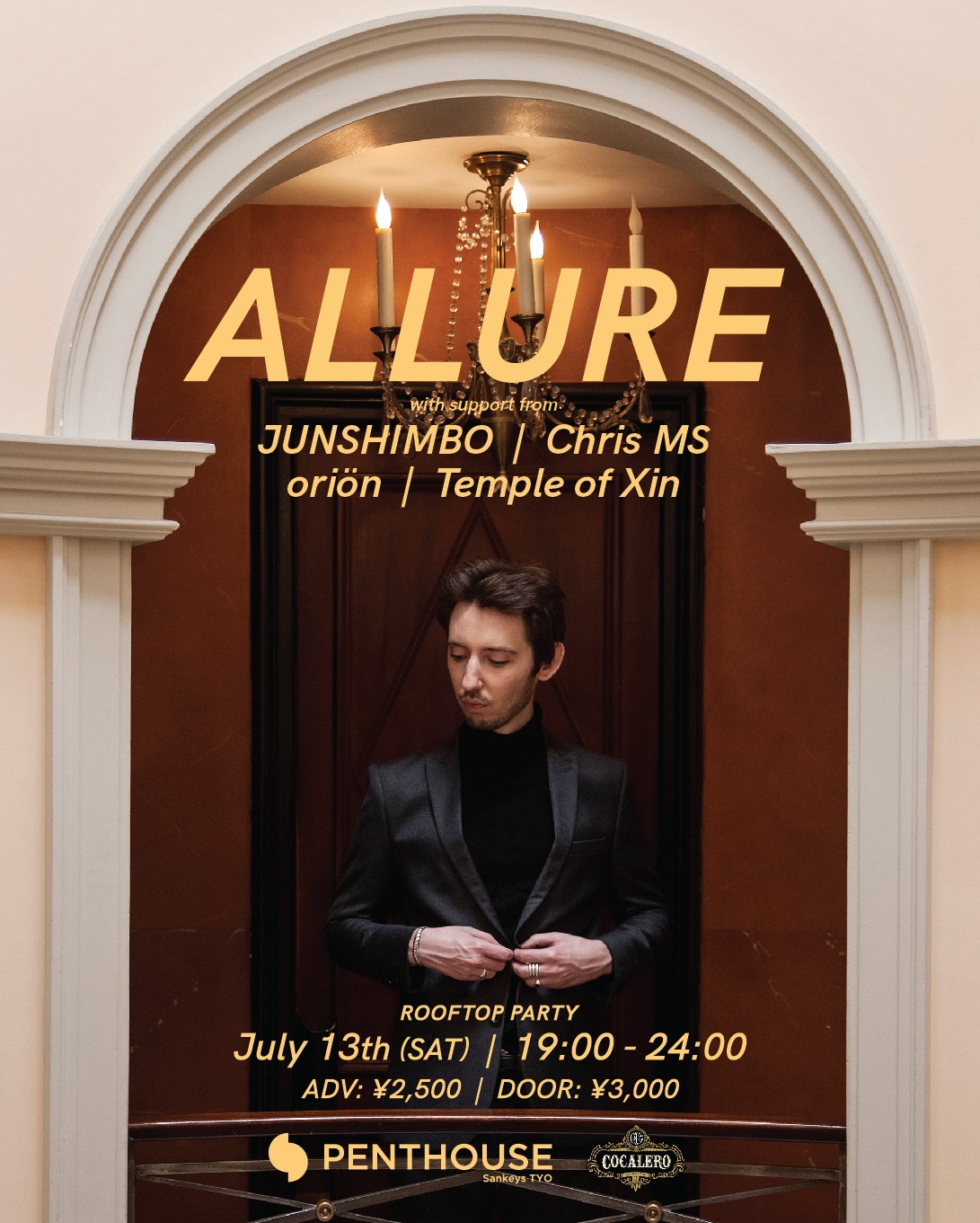 Rooftop Party w/ Allure (Supported by COCALERO)
Blending influences from electronic duos Daft Punk and Justice with Pop legends Michael Jackson, Pharrell, Prince, and Jamiroquai, ALLURE is ready to bring his groove to the rooftops of Tokyo for his debut performance in Japan! Come out for his incredibly catchy and danceable music that is sure to get the crowd moving.
Pastel (Live) w/ Røse DJ Set in Tokyo
Multi-instrumentalist, writer, and producer Pastel has spent the last year perfecting his live set. Don't miss out on this mind-blowing debut performance in Tokyo with his blend of neo-soul keys, de-tuned funk guitars, and jazzy R&B beats.
Joining Pastel is Røse, fellow French producer/DJ supported by the likes of MrSuicideSheep, TheSoundYouNeed, and Majestic Casual for both his remixes and original tracks packed with high-octane, upbeat piano keys and guaranteed Summer vibes.